10 great things about living in Farnham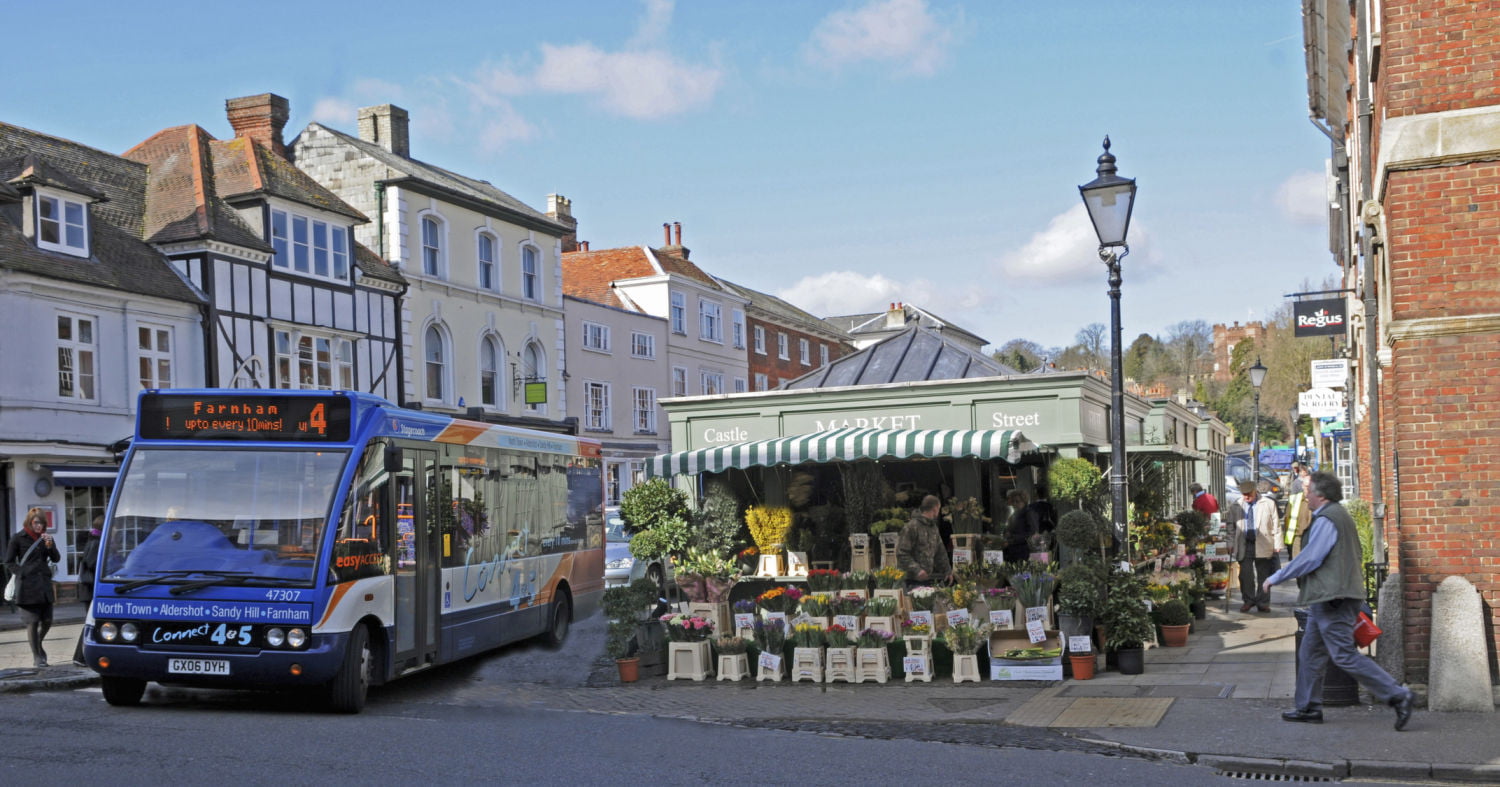 So you're moving to Farnham? Happy days!
If you can tear yourself away from your studies for a moment, you'll have a great time exploring this bustling Surrey market town. In no particular order, here are 10 of the best things about living in historic Farnham (and, trust me, the list could go on and on…):
Farnham Castle. From the times of the Norman Conquest until the Tudors, the powerful Bishops of Winchester shaped English politics from within the walls of Farnham Castle, overlooking the town. The castle was originally built in 1138 by Henri de Blois, grandson of William the Conqueror. For over 900 years, the Bishop's Palace at the castle has hosted meetings and celebrations. Monarchs including King John and Queen Victoria have spent time at Farnham Castle. Nowadays, the castle, set in five acres of grounds, regularly hosts conferences, events, functions, weddings and training. Manicured lawns and stunning gardens offer visitors a tranquil haven.
A lovely cycle route alongside the River Wey.
'Music In The Meadow'. Live music every summer Sunday afternoon in Gostrey Meadow. The tea tent is run by a different charity each week.
Beautiful Georgian architecture.
Extensive shopping including quirky retailers and household names such as Homebase, Argos, Boots, Robert Dyas, Halfords, Sainsbury's and Waitrose.
Bohemian bars, pubs, restaurants and coffee shops alongside established names such as Costa and Brasserie Blanc (a French restaurant in a gorgeous Georgian building on Castle Street).
Beerex. Launched long before you were born in 1977, the Beerex beer festival is held annually in Farnham. The event is run by volunteers, includes live bands and is supported by CAMRA (Campaign for Real Ale). Typically, Beerex offers up to 70 beers and ales, sold at cheaper prices than most pubs. All profits are donated to local charities. The next Farnham Beerex takes place from April 27-29 2017.
Farnham Maltings. Host venue to Beerex, Farnham Maltings is a creative organisation that works with artists and communities to encourage people to make, see and enjoy art. This collection of buildings houses craft-makers including printers and picture-framers, as well as theatre and dance companies which produce and tour work not just regionally but also nationally and internationally. Facilities at Farnham Maltings include a darkroom and a pottery studio and the fields of expertise gathered there range from textiles and jewellery to hairdressing and golf course landscaping. The programme of activities at Farnham Maltings includes cinema and music.
England rugby legend Jonny Wilkinson grew up in Farnham, playing at youth level for Farnham Rugby Football Club. Peter Pan grew up in Farnham too. (Kind of. OK, I know, Peter Pan didn't grow up at all. That's the point. But his creator JM Barrie lived in Black Lake Cottage on Tilford Road in Farnham. That's the point for now. Moving on….)
The University for the Creative Arts (of course!). UCA Farnham may well be the reason you are reading this blog in the first place. With over 2,000 students and outstanding on- and off-campus accommodation, UCA Farnham is renowned for bringing friendly people together in a close-knit community atmosphere. Research centres based on campus include the Centre for Sustainable Design and the Crafts Study Centre. The James Hockey and Foyer galleries host exhibitions by visiting artists and UCA staff, students and graduates.
And, of course, should you wish to stretch your legs beyond Farnham, London is less than 35 miles away. That's under one hour by train (or under four hours if you cycle like an Olympian). And in London you can find…well, everything.